Before presenting some of the Apartment Buildings for Sale in Denver, I thought it would be appropriate to add a short description of the city of Denver, Colorado.
Denver is the capital and most populous municipality of the U.S. state of Colorado.
In 2016, Denver was named the best place to live in the USA by U.S. News & World Report based on quality of life and the job market in each city, as well as the value of living there and people's desire to live there.
Denver has been called the 'Mile High City' for its 5,280-foot elevation. The city is located at the base of the Rocky Mountains and so provides a getaway for both ski and snow boarding enthusiasts. The location also lures the thrill seekers and adrenaline junkies with plenty of other energetic and exciting outdoor pursuits.
Over the last few years, Denver has experienced a population boom. As a result, housing and commercial building prices have risen dramatically since 2009. The average home price in Denver is now significantly higher than the national average.

---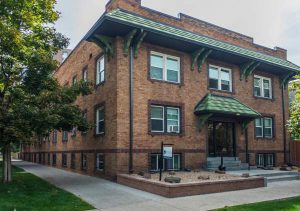 1170 N Logan StreetDenver, Colorado 80203
This offering is a 39-unit multifamily property in a prime Capitol Hill location. Garden/Low-Rise Investment properties built in 1924. Updated studio units blocks away from Cheesman Park and South Broadway's shops, bars and restaurants.
Building Size: 16,450 SF Price: $5,000,000
Price/unit: $128,205.13 Cap Rate: 6.45%
---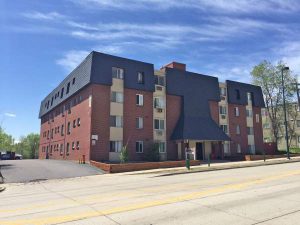 1330 W Mississippi AvenueDenver Colorado 80223
This offering is a 42-unit multifamily property. Garden/Low-Rise Apartment Building built in 1971. Located 1 mile from Washington Park with easy access to I-25 and the Broadway Station Redevelopment Site looking at $100 million in improvements.
Building Size: 25,592 SF Price: $4,600,000
Price/unit: $109,523.81 Cap Rate: 7.05%
---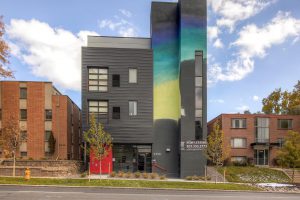 2350 S University BoulevardDenver Colorado 80210
This offering is a 18-unit luxury multifamily property. Garden/Low-Rise Apartment Building built in 2012. Located in the University of Denver neighborhood near Platt Park's shopping center and restaurants, I-25 and the light rail.
Building Size: 12,906 SF Price: $5,295,000
Price/Unit: $294,166.67 Cap Rate: 5.26%
---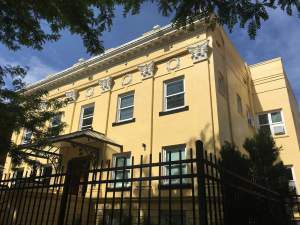 The Barrister1535 Grant Street Denver, Colorado 80203
This offering is a 29 unit garden/low-rise multifamily investment property built in 1906 and fully renovated in 2016. The property is located in the Uptown Neighborhood with close access to numerous restaurants, shops, parks and national monuments.
Building Size: 14,572 SF Price: $5,950,000
Price/unit: $205,172 Cap Rate: 5%
---
1434 Corona StreetDenver, Colorado 80218
This offering is a 5 unit garden/low-rise multifamily investment property withing walking distance to Cheeseman Park, concert venues, bars and restaurants. The electrical system has been completely updated.
Building Size: 3,851 SF Price: $829,000
Price/unit: $165,800 Cap Rate: 5.74%
---
Vitruvius1674-1680 Steele Street
Denver, Colorado 80206
This offering is a 21 unit garden/low-rise multifamily investment property built in 1911 on a .32 acre block. It is in a prime location descibed as a 'Trophy City Park Apartment Community'.
Building Size: 22,980 SF Price: $5,250,000
Price/unit: $250,000 Cap Rate: 4.83%
---